Check out these 5 pointers for restaurateurs from CEO and Co-founder of Marqii.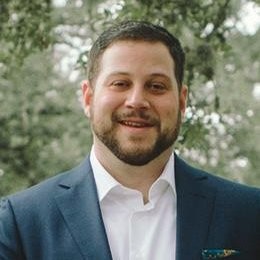 Give An Ovation is the number one resource for ad-free, bite-sized interviews with restaurant experts. For advice on how to build your brand, hire better, navigate COVID-19, and more, SUBSCRIBE! Available on all major podcasting sites.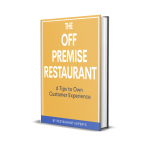 FREE eBook: The Off-Premise Restaurant
6 Tips from experts to find the "new normal" and own your customers
Marqii is a booming tech company helping restaurants manage their menus and other digital information across all online platforms and free up employees to do what they were hired for. Their co-founder and CEO, Avi Goren came on this edition of Give an Ovation to discuss why they've seen success despite a pandemic and give his insights as to how restaurateurs can succiid now. Here are a few of his points:

1. Be A Human
Avi brought up the importance of remembering that clients, employees, and bosses are all real people at the end of the day. Especially during a pandemic, don't forget the hospitality of the hospitality industry. As he put it, "remember to be a human. Ask if they have a couple minutes, if it's still a good time…I feel like so many people forget that."
2. Technology Doesn't Replace Humans
The idea behind Marqii and other tech is not to replace human employees with code. The idea is to augment your employees, giving them more time to do the things they're best at.
3. Recognize Off Premise Revenue
Hospitality isn't dead, it's just gone digital. There are ways to have virtual table touches: ghost kitchens, delivery, curbside, and bag inserts are great suggestions.
4. Shifting to 1st Party Is Easier Than It Used To Be
Don't do this: spend on advertising to get customers to your website, then tell them they can order through a DSP! If you've got them there, keep them and your 30%! Companies like Marqii are making it increasingly easy and cheap to set it up, and it's really the future of the industry.
5. We're In This Together
Avi noted how resilient restaurateurs are. Let's hang in there and see this through!
———————————————————————————————————————–
Thanks for reading! Make sure to check out the whole podcast, as well as other interviews with restaurant/business gurus by checking out "Give an Ovation" on podcast.ovationup.com, or your favorite place to listen to podcasts. Thank you Avi!
For more from Marqii, visit marqii.com.
Subscribe To Our Newsletter
Get updates and learn from the best