Four qwick pointers from VP of Operations at Qwick.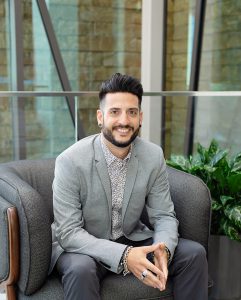 Give An Ovation is the number one resource for ad-free, bite-sized interviews with restaurant experts. For advice on how to build your brand, hire better, navigate COVID-19, and more, SUBSCRIBE! Available on all major podcasting sites.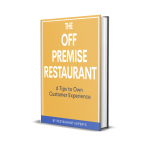 FREE eBook: The Off-Premise Restaurant
6 Tips from experts to find the "new normal" and own your customers
Staffing is difficult during a pandemic because it's a volatile situation. You may be forced to to close or allowed to open at any moment, so knowing how many people to hire or let go gets tricky. That's where Qwick comes in.
Jordan Mellul is the VP of Operations at Qwick, "an on-demand staffing as a service platform that connects service industry Professionals with food and beverage shifts in real-time" (Qwick.com). He also helped grow Uber for five years during their early stages, so he brings an experienced perspective on the gig economy to this episode of Give an Ovation. Here were a few of his main points:
1. Just Because It's Not Familiar Doesn't Mean It's Scary
It's easier than it used to be to start finding temp staff. With Qwick there are no startup fees, subscriptions, or anything of the like. Simply use it when you need it. It may be new, but Jordan pointed out what he learned from his time at Uber: "Just because it's not familiar, and just because it's not comfortable immediately… doesn't mean that early adopters and forward thinkers can't see the value in it". You could say Uber worked out pretty well.
2. See Short Term Shifts As Interviews
Working with someone in your kitchen can give you insights about their character in ways that a traditional interview simply couldn't.
3. Great Employees Means Happy Customers
If you've ever gotten feedback from a Friday night where you were short on staff, you'll know that the quantity and quality of your employees makes a direct impact on the customer experience.
4. Try Qwick!
With a 98% fill rate on job postings, infrastructure in Phoenix, San Diego, New York City, Dallas, and more, and the flexibility you need during a pandemic, give it a shot!
———————————————————————————————————————–
Thanks for reading! Make sure to check out the whole podcast, as well as other interviews with restaurant/business gurus by checking out "Give an Ovation" on podcast.ovationup.com, or your favorite place to listen to podcasts. Thank you Jordan!
For more, visit qwick.com.
Subscribe To Our Newsletter
Get updates and learn from the best