5 insights from the Executive Vice Presidents and Director of Marketing at The Absolute Brands.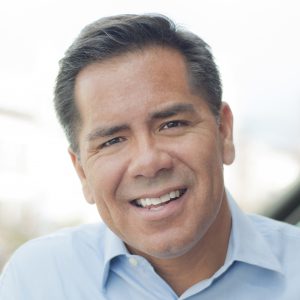 Give An Ovation is the number one resource for ad-free, bite-sized interviews with restaurant experts. For advice on how to build your brand, hire better, navigate COVID-19, and more, SUBSCRIBE! Available on all major podcasting sites.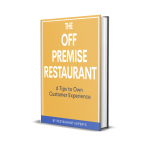 FREE eBook: The Off-Premise Restaurant
6 Tips from experts to find the "new normal" and own your customers
While the COVID-19 pandemic has been a destructive force in the restaurant industry, it has given some brands the opportunity to accelerate their plans and make great strides.
CJ Ramirez is the Executive Vice President and Marketing Director at The Absolute Brands, a flavor-packed collection of off premise brands, powered by the fan-favorite Dog Haus. He and Zack Oates discuss listening to your customers, syncing marketing and operations, and how they've been successful despite the challenging times. Here are some brief takeaways:
1. Timing Is Everything
Dog Haus was performing well. They had locations all over, with plans to develop some digital-only brands in August of 2020. However, when COVID hit, CJ and his team quickly realized they needed to push those plans up. The result? The Absolute Brands.
Dog Haus took their winning recipe of quality ingredients and hospitality and applied it to burgers, burritos, chicken, and more. Their story perfectly shows the importance of jumping on opportunities.
2. Listen To Your Fans
They don't have customers at The Absolute Brands, they have fans. What makes people so excited about their food? Listening. In person or online, in New York or Los Angeles, providing a great guest experience is proceeded by understanding those guests. As CJ put it, "We're constantly listening and trying to put our best foot forward."

3. Just Try A Ghost Kitchen Already
You can do a lot with the ingredients you already have. "You're a chef, you're creative" said CJ.
4. Respond To Everything
They have a goal at The Absolute Brands to respond to 100% of inbound communication from customers. If the guest cares enough to tell you something, care enough to answer!
5. Markerations Breeds Innovations
If you don't know, "Markerations" is a mix of marketing and operations, a portmanteau that reflects how CJ believes how in sync the two departments should be for restaurants. He and the EVP of operations meet 3 times a week to make sure they're on the same page. Clearly it's working!
———————————————————————————————————————–
Thanks for reading! Make sure to check out the whole podcast, as well as other interviews with restaurant/business gurus by checking out "Give an Ovation" on podcast.ovationup.com, or your favorite place to listen to podcasts. Thank you CJ!
For more from CJ and The Absolute Brands:
Email: cj@doghaus.com
Subscribe To Our Newsletter
Get updates and learn from the best