Jenifer Kern of Qu POS explains how restaurants can get with the times.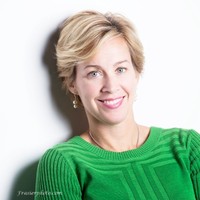 Give An Ovation is the number one resource for ad-free, bite-sized interviews with restaurant experts. For advice on how to build your brand, hire better, navigate COVID-19, and more, SUBSCRIBE! Available on all major podcasting sites.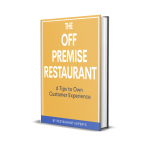 FREE eBook: The Off-Premise Restaurant
6 Tips from experts to find the "new normal" and own your customers
What does a conversation between two podcast hosts in the same industry sound like? A lot of energy and well-spoken advice! And good audio quality on both ends.
Jen Kern is the current CMO at Qu POS, a company reinventing the POS system for the modern age. She has over 20 years of experience in marketing and tech, and also brought many valuable insights from her podcast, Restaurants Reinvented to this edition of Give an Ovation. There really were too many knowledge bombs to cover all of them, but here are a few:
1. Tie Your Tech Together
So many quality tools have appeared in the restaurant technology space over the last decade, and especially in 2020. The integration of these tools is the goal, of course, but can be hindered by outdated POS systems. And at Qu POS they see POS as simply another channel that happens to tie everything together.
"If you don't have something like that that's helping you transfer all of that data between all of your partners and systems, you're missing out on that one view."
2. The End Is The Guest Experience
If you're trying to follow your 7 highly-effective habits and start with the end in mind, what is the end for restaurateurs? "The guest and the guest experience!", says Jen.
3. Keep An Open Mind
Integrating new technologies in your restaurant, especially those as central as POS, also requires a fundamental paradigm shift in how you view your tech. It may not be as rigid as what your used to, but if you can focus on how the guest experience will be improved, you can persevere through the growing pains.
4. Redefining Loyalty
These days, customer loyalty isn't about punch cards and coupons. As Zack pointed out, it's about building trust with your customers. Then, Jen added the goal of advocacy. You want to delight and surprise your customers enough that they will evangelize for you!
5. Data Needs To Be Actionable
The game is no longer about collecting as much data as possible – there's too much. The key is to learn how to use what you've got, otherwise it's useless. Jen recommends starting small and taking baby steps.
———————————————————————————————————————–
Thanks for reading! Make sure to check out the whole podcast, as well as other interviews with restaurant/business gurus by checking out "Give an Ovation" on podcast.ovationup.com, or your favorite place to listen to podcasts.
For more from Jenifer, you can find her on LinkedIn. She's on other social media as well, just look for the Jenifer with one "n." Thanks Jenifer!
Subscribe To Our Newsletter
Get updates and learn from the best