5 tips from an industry expert and serial advisory board member.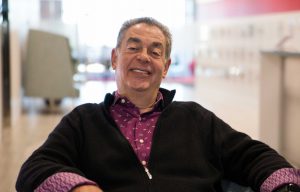 Give An Ovation is the number one resource for ad-free, bite-sized interviews with restaurant experts. For advice on how to build your brand, hire better, navigate COVID-19, and more, SUBSCRIBE! Available on all major podcasting sites.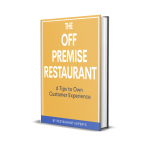 FREE eBook: The Off-Premise Restaurant
6 Tips from experts to find the "new normal" and own your customers
Christopher Sebes brings 30 years in the hospitality industry and a whole lot of expertise to this episode of Give an Ovation. As a board member of Valyant AI, ShiftPixy, ItsaCheckmate, and Results Thru Strategy, advising restaurants is kind of his thing.
He and Zack talk what the best restaurants are doing to adapt to the pandemic, and what the future of the restaurant industry will look like. Here's a few brief takeaways:
1. The First Half of 2021 Will Be Familiar
Unfortunately, no magic switch will flip when the ball drops on New Year's Day. Until we get a viable vaccine, much will be the same. But even then, many of the innovations bred through the COVID-19 pandemic are here to stay.
2. Change Your Parking Lots
Christopher doesn't just mean with tape and wilting signs made from a temporary Word doc. Restaurateurs need to permanently embrace take-out, curbside pickup, delivery, curbside ordering, etc. Brands like Chipotle and Shake Shack are incorporating drive thru lanes solely for online orders in their new buildings because they know that COVID-19 has accelerated the restaurant industry to where it should have been in the first place.
3. Software As A Service, At Your Service
Outfitting your restaurant to be pandemic savvy may seem out of your price range, but Christopher pointed out that s.a.a.s companies in the industry (oh hey) have made things much more affordable. You pay somewhere around $100 a month and you can stop once it's no longer useful. Plus you don't have to pay for hardware when customers are bringing it in their pockets.
4. Eat Local
Christopher encouraged everyone to spend their dining budgets on the independent restaurants close to home who are struggling the most during these times. Ultimately, the nation-wide chains will be okay, but the local shops are the ones in trouble.
5. You've Got To Care
When asked for his final piece of advice, Christopher cited attention to detail as increasingly important. "Success will come to the people who really care. [People] who care about the quality of food, and care about the service, and care about the value proposition that the restaurant is offering."
———————————————————————————————————————–
Thanks for reading! Make sure to check out the whole podcast, as well as other interviews with restaurant/business gurus by checking out "Give an Ovation" on podcast.ovationup.com, or your favorite place to listen to podcasts. Thank you Christopher!
For more from Christopher, you can find him on LinkedIn or email him at christopher.sebes@gmail.com.
Subscribe To Our Newsletter
Get updates and learn from the best