Creative ideas for restaurants trying to raise revenues from leaders at familymeal.com!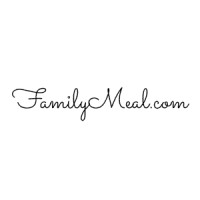 Give An Ovation is the number one resource for ad-free, bite-sized interviews with restaurant experts. For advice on how to build your brand, hire better, navigate COVID-19, and more, SUBSCRIBE! Available on all major podcasting sites.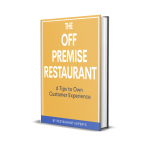 FREE eBook: The Off-Premise Restaurant
6 Tips from experts to find the "new normal" and own your customers
Familymeals.com takes away the costs of adding extra revenue streams to your restaurant by providing an online area to explore innovation and new menu options.
Peter Venti, Founder of familymeal.com, and Tom McNeill, Director of Growth at familymeal.com discuss their website and how it can help diners and restaurants during these challenging times. They also talk about what's working right now and give a slew of creative ideas for restaurants.
Here are 8 ideas! Have fun!
1. Family Meals

As their namesake idea, Tom and Peter suggest creating meals for families to eat at home in the way they typically do. This means large entrees with a few different sides, and considering your to-go packaging. Also, let's all agree: plastic and fries don't mix too well. Stop.
2. Video
Why not turn that home meal kit into a live or pre-recorded cooking class for an extra fee? Customers can have a fun time cooking your meal and you get to add some level of hospitality despite COVID-19.
3. Holiday Packages
As this coronavirus holiday season approaches, typical family gatherings aren't going to be as common and people will be displaced. What will those lacking cooking skills do for Thanksgiving when they can't go to grandma's? This is where a holiday-themed meal kit from your restaurant saves the day!
4. Drink Kits
Every state differs in their drink delivery regulations, but regardless of where you live there's room to be creative. Tom suggested packs of wines from different countries, or a 6 pack of beer for barbecues.
5. Upsell
There are many ways to do this. Olive Garden has $5 take-home meals, some independent restaurants are making seven figures on merch sales a lone, throwing in that bottle of wine with the meal kit and video, and more. Essentially, it's time to see your restaurant as a digital space where you sell hospitality. "There are hundreds, and hundreds, and hundreds of great ideas, and not one single idea will make or break your restaurant." – Tom McNeill.
6. Nationwide Shipping
Upselling is expanding your view of what you could sell. It's also important to consider where else you could sell. Some chains are seeing nationwide shipping work with the use of dry ice or other techniques.
7. Sell To Other Restaurants and Businesses
Maybe you've got the best pizza dough around that others would pay to use, or you have a seasonal dish that's in season somewhere else where it isn't for you. Peter emphasized looking at what you can uniquely offer.
8. Ghost Kitchens
If you don't know, ghost kitchens are virtual brands that use existing kitchens for completely different menus in order to fit the digital world. How could you leverage your kitchen?
———————————————————————————————————————–
Thanks for reading! Make sure to check out the whole podcast, as well as other interviews with restaurant/business gurus by checking out "Give an Ovation" on podcast.ovationup.com, or your favorite place to listen to podcasts. Thank you Peter and Tom!
For more, visit familymeal.com.
Subscribe To Our Newsletter
Get updates and learn from the best