"The great brands out there have had a very forward thinking off-premise strategy."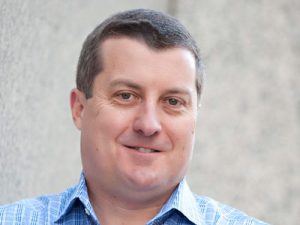 Give An Ovation is the number one resource for ad-free, bite-sized interviews with restaurant experts. For advice on how to build your brand, hire better, navigate COVID-19, and more, SUBSCRIBE! Available on all major podcasting sites.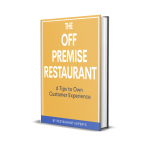 FREE eBook: The Off-Premise Restaurant
6 Tips from experts to find the "new normal" and own your customers
TJ Schier is the president of SMART restaurant group, a successful Which Wich franchisee, author, speaker (when it's allowed), and hospitality consultant with decades of experience in the industry.
He came on this edition of Give an Ovation to give his pointers to all the surviving restaurant operators out there. Here are a few tidbits of what he had to say:
1. Off – Prem and Takeout Are Here To Stay
TJ pointed out that the industry was already headed towards the state it's in today, and that COVID-19 simply accelerated the process. So don't be thinking short-term when it comes to innovations at your location.
2. Redefine Your Steps Of Service
Customer interaction points are completely changed now, so managers need to train their employees on what the customer is expecting at the new touch points in order to provide the best customer experience.
3. Pat Your Staff On The Back (with gloves on)
Living during the coronavirus is hard. Working a hospitality job during the coronavirus is even harder. Let your staff know how great they're doing! All operators are under pressure right now, but as TJ said, "great leaders don't pass that pressure on to their teams."
4. Test Stuff Out
There's a lot of it going on right now. It's time we metaphorically repaint the parking lot lines of our restaurants!
5. Simplify Your Menu
Certain foods like french-fries, buns, and anything with gravy don't travel well. There's also an increased need for order accuracy with delivery because if something goes wrong you can't fix it.
———————————————————————————————————————–
Thanks for reading! Make sure to check out the whole podcast, as well as other interviews with restaurant/business gurus by checking out "Give an Ovation" on podcast.ovationup.com, or your favorite place to listen to podcasts. Thanks TJ!
For more from TJ, visit:
Subscribe To Our Newsletter
Get updates and learn from the best