What's in your Lunchbox? Ours has 5 incredible tips from the Co-Founder and CTO @ Lunchbox. Check them out!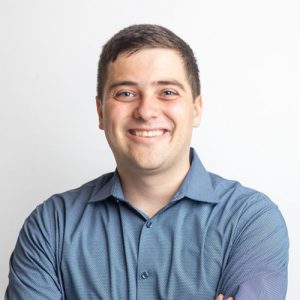 Give An Ovation is the number one resource for ad-free, bite-sized interviews with restaurant experts. For advice on how to build your brand, hire better, navigate COVID-19, and more, SUBSCRIBE! Available on all major podcasting sites.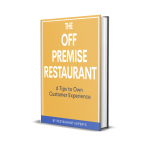 FREE eBook: The Off-Premise Restaurant
6 Tips from experts to find the "new normal" and own your customers
Andrew Boryk is the Co-founder and CTO at Lunchbox, a next-gen digital ordering platform made for restaurants to improve their relationships and retention, and one of Ovation's favorite partners!
On this episode of Give an Ovation, Andrew and Zack discuss why restaurants need their own ordering platforms, what loyalty looks like today, and their honest thoughts on if 3rd party DSP's are truly as "evil" as they may seem. Here's a quick summary of some of Andrew's main points:

1. Get Your Own Online Ordering System
Why does the world need Lunchbox? Your own online ordering system means keeping the 30% commission fee that delivery service platforms usually take, full access to the data and knowledge of who your customers are, and the simplicity of one system, not 20. And Lunchbox makes this easy to do!
2. Habits Are Being Built Right Now
Another reason to set up your own platform is that COVID-19 is driving new consumer behaviors. Where will the pandemic have taught your customer to look for you?
3. Loyalty Works But Needs To Be Honed
Loyalty isn't dead, but widely "misused", according to Andrew. The key to loyal customers is building trust, which comes from engaging loyalty that goes beyond a digital punch card. 3 strategies Andrew has seen work are sign up bonuses, birthday rewards, and generally rewarding customers for every 4-5 visits.
4. Take Ownership of 3rd Party Customers
Traditionally, restaurants have accepted the high commission rates of DSP's because the idea was that they would bring customers to the restaurant eventually. But with dine-in closed in many areas, restaurants will have to be more proactive in converting 3rd party customers through tactics like bag-stuffers.
5. Give Lunchbox and Ovation A Try!
Lunchbox and Ovation are the perfect bookends of the customer experience. Lunchbox starts guests on an intuitive platform with all the features that they need to get the food where and when they want it. Then, Ovation asks them how it was and you get aggregate data for how all your orders are doing, no matter where they came from!
———————————————————————————————————————–
Thanks for reading! Make sure to check out the whole podcast, as well as other interviews with restaurant/business gurus by checking out "Give an Ovation" on podcast.ovationup.com, or your favorite place to listen to podcasts.
For more from Andrew, you can find him on LinkedIn or Twitter. And don't forget to visit lunchbox.io to learn more!
Subscribe To Our Newsletter
Get updates and learn from the best