Check out these 5 tips from the CEO of Bbot.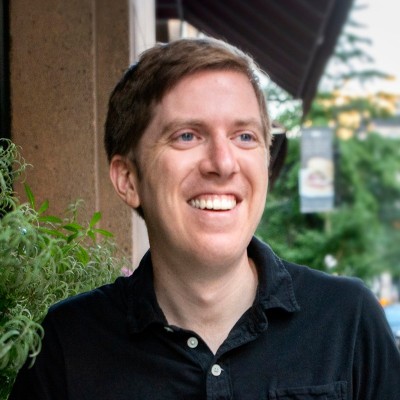 Give An Ovation is the number one resource for ad-free, bite-sized interviews with restaurant experts. For advice on how to build your brand, hire better, navigate COVID-19, and more, SUBSCRIBE! Available on all major podcasting sites.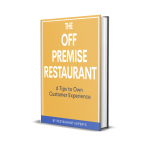 FREE eBook: The Off-Premise Restaurant
6 Tips from experts to find the "new normal" and own your customers
Steven Simoni is the CEO of Bbot, a company that started by producing robots that would deliver food and drinks to tables and transitioned to a software service that helps restaurants and hotels run more efficiently with happier staff and guests.
With a flourishing company and a highly technical background, Steven brought unique expertise to this episode of Give an Ovation where he and Zack talk QR codes, robots, brand health, and tips for restaurants in 2021.
Here's a quick, non-comprehensive summary:
1. Robots Are Not Taking Over The World…Yet
Yes, you read the intro right – Steven is a genius. He and his colleagues built a robot assistant bartender that served as the foundation of Bbot. From his experience he can assure that robots aren't coming to take your job. Humans are just so much more "efficient" at different tasks, says Steven.
2. QR Codes Are Back!
QR codes have come and gone a few times, but Steven believes that they are here to stay due to COVID-19. Customers are surprisingly willing to use them, so use them!
3. Keep Your Brand Alive Outside Your Four Walls
With the increase in off-prem orders happening across the industry, Steven emphasized keeping your digital operations up to date. Refresh your website, online ordering platform, and even your packaging as it is now your main chance to display your brand to those at home.
4. 2021 Is The Year Of Customer Experience
"The pandemic is going to end", says Steven, and it's important for restaurants to be ready when customers return. As the number of channels increase, switching costs for customers are smaller than ever – just a click away. Therefore it's vital to keep customers happy with exceptional service.
5. The Future Is Bright
These were Steven's parting words:
"Hang in there. The pandemic's going to end, and I think the future will be pretty bright for those that make it through. So I would just say to continue to weather the storm, 'cause the light is there at the end of the tunnel."
———————————————————————————————————————–
Thanks for reading! Make sure to check out the whole podcast, as well as other interviews with restaurant/business gurus by checking out "Give an Ovation" on podcast.ovationup.com, or your favorite place to listen to podcasts.
For more from Steven, you can find him on Twitter or follow Bbot on Instagram.
Subscribe To Our Newsletter
Get updates and learn from the best