Insights on delivery, online ordering, and data-driven marketing.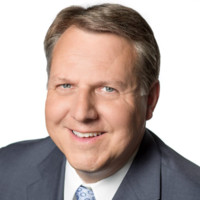 Give An Ovation is the number one resource for ad-free, bite-sized interviews with restaurant experts. For advice on how to build your brand, hire better, navigate COVID-19, and more, SUBSCRIBE! Available on all major podcasting sites.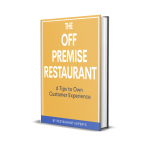 FREE eBook: The Off-Premise Restaurant
6 Tips from experts to find the "new normal" and own your customers
Kevin Tinsley has been helping restaurants with their print and digital media for 23 years. He got his start in the industry working at the Hard Rock Cafe in Chicago (along with Steve Carell) and now specializes in ghost kitchens, 3rd party, and online ordering.

Here were a few of the points he discussed with Zack Oates:
1. Give "Scoring Points: How Tesco Continues To Win Customer Loyalty" A Read
A book on how grocery stores have made the digital transition, Kevin recommends it for restaurateurs trying to make the shift as well. Which should be you, by the way.
2. Collect Data Online and Offline
Beyond collecting phone numbers and emails, Kevin emphasized that home addresses can be beneficial too. They let you know where to put your OOH advertising, and mailers with QR codes can "turn offline vehicles into online engagements."
3. 3rd Party Is Like Google
Kevin doesn't see 3rd party delivery platforms as the enemy, but rather as rich data sources and a chance to find hungry customers. As he said, "This is a prime opportunity, with all the 3rd party delivery and online ordering. Restaurants now have access to that data."
4. More Virtual Brands Are Coming
It's in the best interest of DSP's to create more virtual brands for their platforms. For example, Grubhub was seeing a high volume of chicken wing searches in an area with no chicken wings being sold, so they asked local restaurants if they were interested in filling the void with either a virtual kitchen or by adding wings to their menus. Keep a look out for these opportunities!
5. CPG Is Also Coming
The day isn't too far off when consumer packaged goods companies will get smart and start selling food directly to customers, and it could possibly happen through DSP's. To stay ahead, Kevin encourages keeping up with data and tech.
6. Party Every Day!
When you open a restaurant each day, it's like you're throwing a party! And every party needs invitations. That's where data-driven marketing comes in.
———————————————————————————————————————–
Thanks for reading! Make sure to check out the whole podcast, as well as other interviews with restaurant/business gurus by checking out "Give an Ovation" on podcast.ovationup.com, or your favorite place to listen to podcasts. Thank you Kevin!
For more, connect with Kevin on LinkedIn!
Subscribe To Our Newsletter
Get updates and learn from the best