5 insights and other wisdom from food industry founder, consultant, visionary and thought leader, Erle Dardick for restaurateurs moving forward.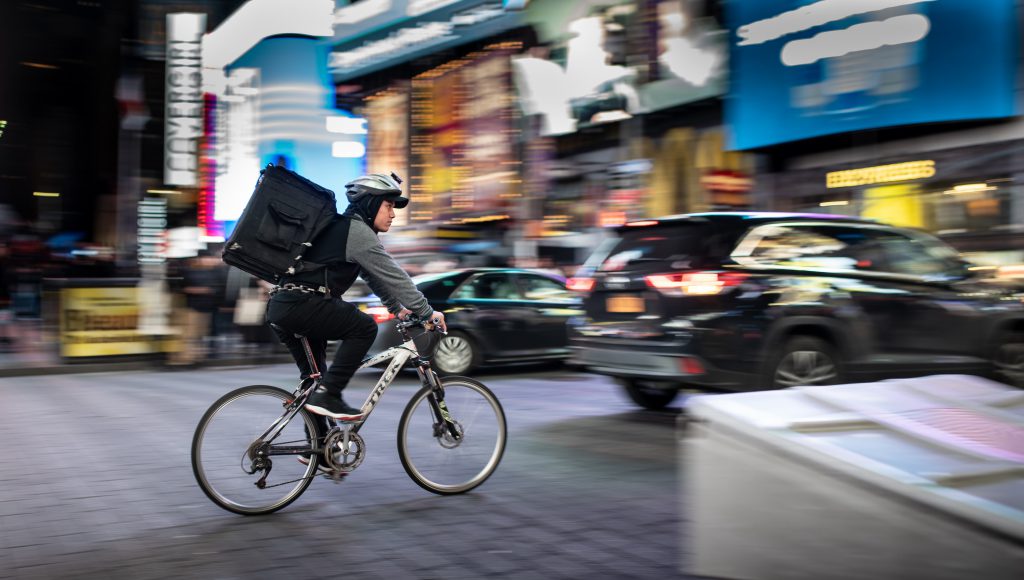 Give An Ovation is the number one resource for ad-free, bite-sized interviews with restaurant experts. For advice on how to build your brand, hire better, navigate COVID-19, and more, SUBSCRIBE! Available on all major podcasting sites: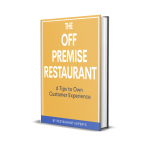 FREE eBook: The Off-Premise Restaurant
6 Tips from experts to find the "new normal" and own your customers
Off premise services have increased a lot over the last few years in the restaurant industry, with an explosion recently due to COVID-19.
Did anyone see this coming? Yes, actually.
Erle Dardick is one of the great thought leaders of the food industry. He's the founder of Monkey Media Software, author of "Get Catering and Grow Sales!: A Strategic Perspective for the Multi-Unit Restaurant Executive", and currently serves as a consultant.
While Erle probably didn't foresee the current pandemic, he is the ultimate off prem hipster: he talked about it long before it was cool. He came to talk about it and the future of the restaurant industry on this edition of Give An Ovation. Here are some brief takeaways:
1. All Industries Are Automating
Technology has been disrupting every industry, and it's finally made it's way to restaurants. Because many in the food industry were slow to adapt, tech companies have swooped in and taken a lot of the market.
However, it's not too late for restaurateurs. Erle says they need to push back a little bit against the tech giants, take a stand, and get with the times. As he said, "COVID didn't invent these problems, it simply accelerated the solutions."
2. You Are No Longer A Restaurant, But A Food Manufacturer
Many in the culinary industry see themselves as retailers, but retail has taken a huge blow due to the corona virus. But you have a kitchen! You have down time! Erle suggests seeing your operation through a manufacturing lens – you have the means to effectively deliver food, set up ghost kitchens, digital brands, etc.
3. Get A Strategy For Every Channel
Because sales are down, you need to squeeze out as much revenue from many channels to stay afloat. Erle recommends sitting at a whiteboard, listing out each of your channels, and determining a strategy for each.
4. Consolidate Menus For Third Party
Third party cuts margins, but low margins can still work with enough volume. In order to get enough sales, differentiate what you offer in store and what you offer on the third party platforms. This will incentivize customers to use both.
5. This Is The Time
Get scrappy. Push back and renegotiate your channels. As Erle put it, "Find new channels! What else are you going to do?"
———————————————————————————————————————–
Thanks for reading! Make sure to check out the whole podcast, as well as other interviews with restaurant/business gurus by checking out "Give an Ovation" on YouTube, podcast.ovationup.com, or your favorite place to listen to podcasts.
And don't forget to follow Erle on LinkedIn for more from him!